<![if !vml]><![endif]>
Dr. Ming Feng
Principal Research Scientist
CSIRO Oceans and Atmosphere
Indian Ocean Marine Research Centre
Crawley WA, 6009
Western Australia, Australia
Tel: (08) 9333 6512
ming.feng@csiro.au

Dr. Ming Feng is a physical oceanographer specialising in the Leeuwin Current dynamics, the climate impact on marine environment, and the interaction of physical and biological processes in the oceans. He led the Western Australia Marine Science Institution (WAMSI) Node 2 research on "climate processes, predictability and impacts in a warming Indian Ocean" in 2008-2011. He now leads an Integrated Marine Observing System (IMOS) project to monitor the long term changes in the Leeuwin Current and is actively engaged in research on climate impact study in Western Australia.
His recent research covers:
<![if !supportLists]>§ <![endif]>Interannual variations and decadal trends of the Leeuwin Current
<![if !supportLists]>§ <![endif]>Biophysical coupling in the Leeuwin Current and its eddy field
<![if !supportLists]>§ <![endif]>Individual-based model on western rock lobster recruitment
<![if !supportLists]>§ <![endif]>Ningaloo Niño – The 2011 Western Australia marine heat wave
Background
Dr. Ming Feng Joined the CSIRO multi-disciplinary research team in Western Australia in 2001, after receiving education and career trainings in Beijing, Qingdao, Honolulu, and Hobart. His research career has focused on climate variability in the Pacific and Indian Ocean, ocean boundary current and eddy dynamics, upper ocean processes, and biophysical coupling, using in situ observations, remote sensing information, and numerical models. He also participated in a number of research voyages in tropical Pacific, southeast Indian Ocean, and western Pacific marginal seas. He has served on World Climate Research Programme (WCRP) Climate Variability and Predictability (CLIVAR) Indian Ocean Panel.
Links
<![if !vml]>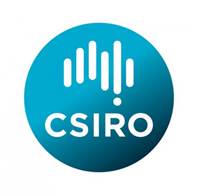 <![endif]>                                                                     
This page was last updated 16 January 2018.